Our home inspections are performed with great care and attention to detail.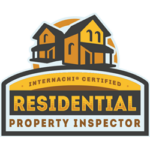 A home is probably the biggest purchase you'll ever make, so it's important to understand the condition of your investment. I'll provide a non-invasive evaluation of the home's accessible structure, systems and components. While a home inspection can't reveal every concern that exists, it will significantly reduce your anxiety by arming you with the knowledge you need to make an informed home-buying decision.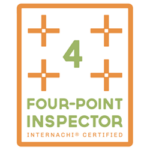 Many insurance companies require a 4-Point Inspection for homeowner's insurance and renewals for an existing policy on an older home. The "four points" covered in this limited inspection include the four vital systems of the home: the roof, electrical, plumbing, and HVAC. This inspection identifies their components, determines their age, and assesses their overall condition.
Factors that Influence House Inspection Cost in Atlanta and Surrounding Areas
When home inspection services come to your house to provide you an estimate, they will consider a number of factors that can increase or decrease the cost of your project. Pricing for your home inspection project will vary based on the size of the house and the additional inspections you request. Here are a few things to keep in mind when you get quotes from home inspection companies:
Your prices may be higher when
Your prices may be lower when
The house is larger and more complex.
The roof is difficult to access.
The crawl space is difficult to access.
The attic is difficult to access.
You request a 4 point inspection.